With my 2 Year Anniversary passing in July, I took some time to reflect upon my time as a Big Cutie. Thinking back, I remember taking my first photos that I submitted for consideration to be part of the big sexy women on the site. Luckily, they welcomed me with open arms and have been such a fantastic company to be part of. So I took a look back at those first pictures and was amazed at how much smaller I looked! So I decided to squeeze into the same purple lingerie I wore for the photos to show you just how much my body has changed while being Big Cutie Vallery.
Here's to another year, and many more pounds!
xoxo,
Vallery
http://vallery.bigcuties.com/
http://bigcuties.com/blog/
PS- Did you know that I post a video blog every Friday just for my members? By being a member to my site you not only have access to over 80 sexy sets, but tons of awesome video blog updates too! Now you get EVEN more sexy fatty fun on my site!
This weeks video blog: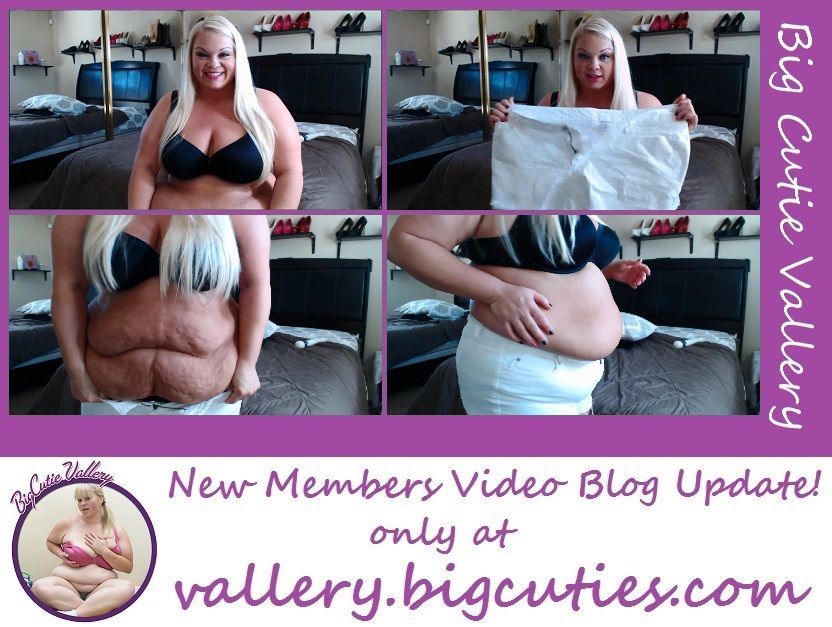 Follow me on Twitter! @BigCutieVallery
https://twitter.com/BigCutieVallery
Follow me on Tumblr
http://www.tumblr.com/blog/bigcutievallery